Space Gladiators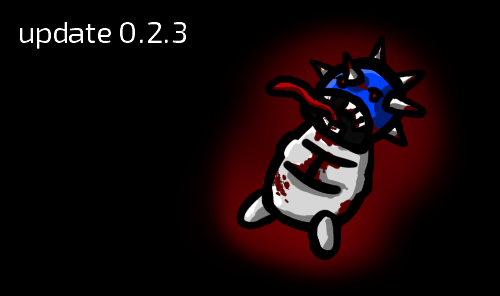 Today's update fixes a few bugs, most notably a crash that could happen in some very specific situations. Some polish, graphical corrections and balance changes have also been made.
In the meantime, I am working on new areas and content for the full game. I should be able to put together a steam page in the next few weeks. (there are quite a lot of formalities to take care of before that can happen)
I'll keep you updated here, but you can also follow me on Twitter if you want to see more gifs, images or videos of the work in progress. Thank you for being part of this journey!
Changelog
Fixed a bug that caused the game to sometimes crash if you used Chipset Overcharge in a Challenge room.
Fixed a bug where blood splatters didn't appear at the right places when using an ability that can damage enemies placed a lot higher or lower than the player.
The price of the Magnificent Egg has been reduced.
Rocks can no longer go through walls.
The speed of particles should now be more consistent.
Removed obsolete graphical effect when getting hit by a trap while having trap protection.
Fixed a bug where Big Brains sometimes stopped his charge in the middle of the room.
Polished the Zombie Ogre weapon hitbox and his AI.
Some tweaks have been made to the tutorial.
Cheers!